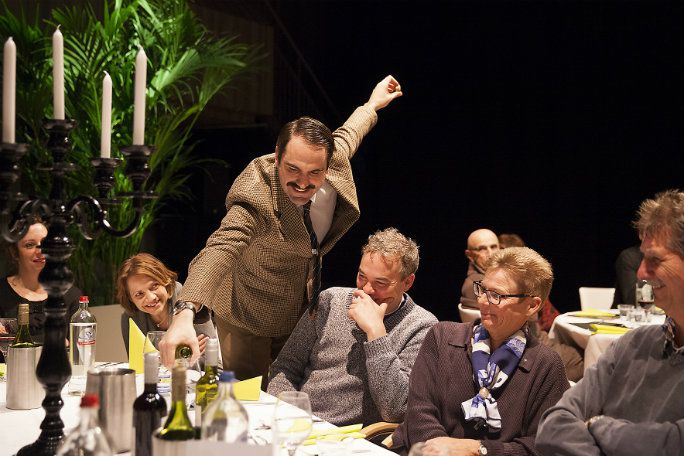 Faulty Towers The Dining Experience London
Bli med på en 2 timers interaktiv forestilling i en restaurant hvor publikum er middagsgjestene som nyter en 3-retters lunsj eller middag.
Faulty Towers The Dining Experience er en interaktiv teaterforestilling som gir publikum en mulighet til å spise middag mens de blir underholdt av skuespillere som spiller karakterene fra den populære britiske TV-serien Fawlty Towers.
Handlingen følger de kaotiske hendelsene som skjer på det fiktive Fawlty Towers hotell, som eies og drives av den eksentriske og hissige Basil Fawlty. Skuespillerne opptrer som karakterene fra serien og interagerer med publikum mens de serverer mat og drikke.
Forestillingen er improvisert, noe som betyr at hver oppsetning er unik og at skuespillerne må tilpasse seg ulike situasjoner og publikumsreaksjoner. Publikum blir også oppfordret til å delta og samhandle med skuespillerne, noe som gjør forestillingen til en interaktiv og unik opplevelse.
Forestillingen har blitt en internasjonal suksess og har blitt satt opp i en rekke land over hele verden siden den først hadde premiere i 1997. Den har blitt hyllet for sin humor og interaktivitet, og er en morsom og underholdende opplevelse for alle som elsker Fawlty Towers eller er ute etter en annerledes teateropplevelse.