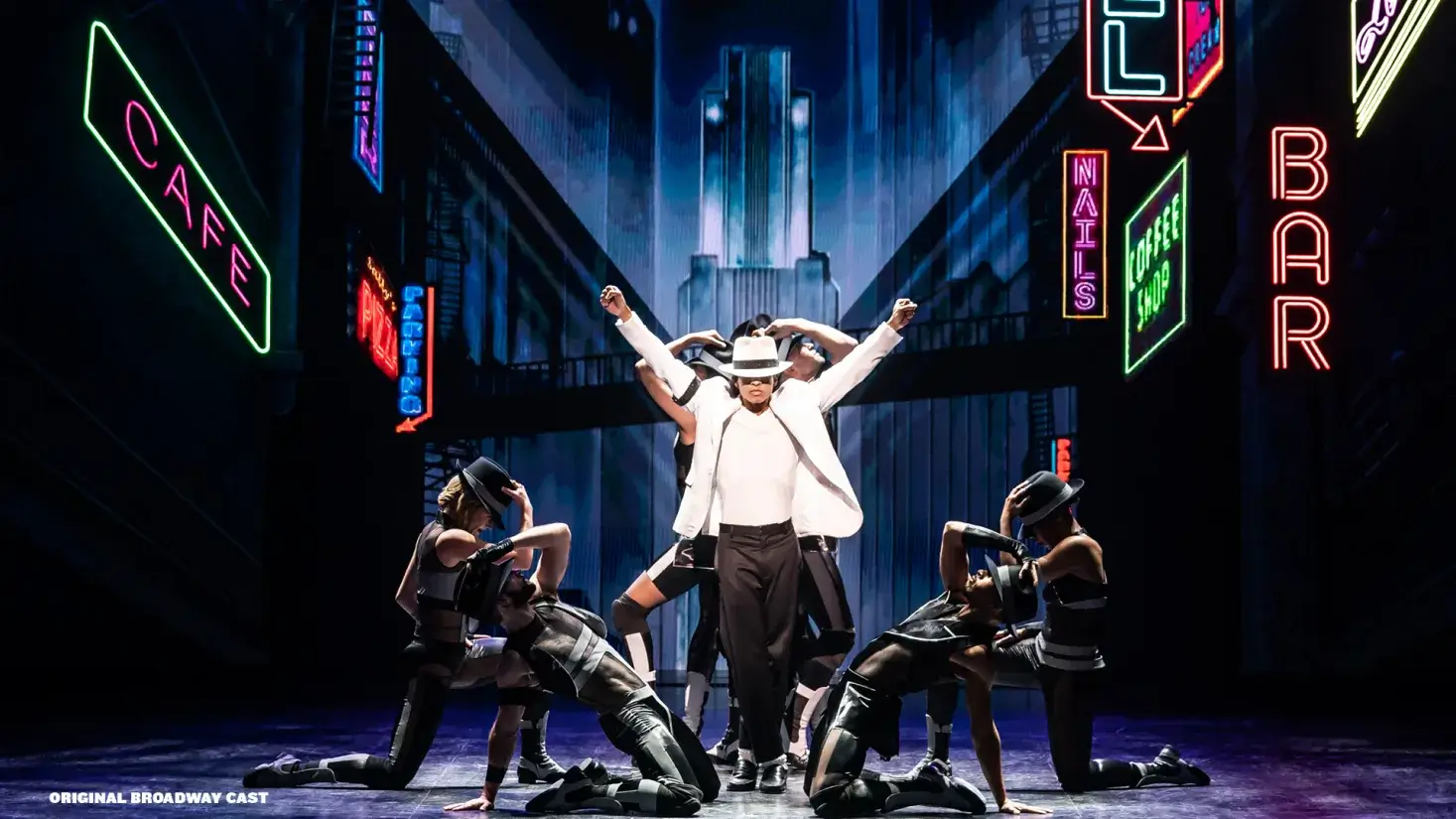 MJ The Musical London
«MJ The Musical» er en enestående teaterproduksjon som kaster lys over livet og arven til en av musikkhistoriens største ikoner, Michael Jackson. Denne musikalen gir publikum en dypt inngående titt på livet og karrieren til «The King of Pop,» fra hans tidlige dager som en barnestjerne i Jackson 5 til hans spektakulære solokarriere.
Forestillingen er en hyllest til Michael Jacksons musikk og dans, med en utrolig talentfull ensemble som gir liv til noen av hans mest ikoniske sanger og dansetrinn. Fra «Billie Jean» til «Thriller» og «Smooth Criminal,» blir publikum tatt med på en musikalsk reise gjennom hans mest minneverdige hits.
«MJ The Musical» er ikke bare en feiring av Michael Jacksons kunst, men også en utforskning av de personlige utfordringene han møtte og hans urokkelige dedikasjon til å skape musikk som berørte millioner av mennesker over hele verden.
Med et dypt rørende og inspirerende narrativ, en blendende produksjon og utrolig talent på scenen, er «MJ The Musical» en opplevelse som appellerer til både lojale fans og de som bare beundrer musikkens kraft til å berøre sjelene våre. Denne musikalen er en hyllest til en legende som har etterlatt seg et uutslettelig inntrykk på musikkhistorien.
Sjekk også ut disse musikaler:
Lion King – Les Miserables – Phantom of the Opera – Mamma Mia – Book of Mormon – Tina Turner – Wicked – Matilda