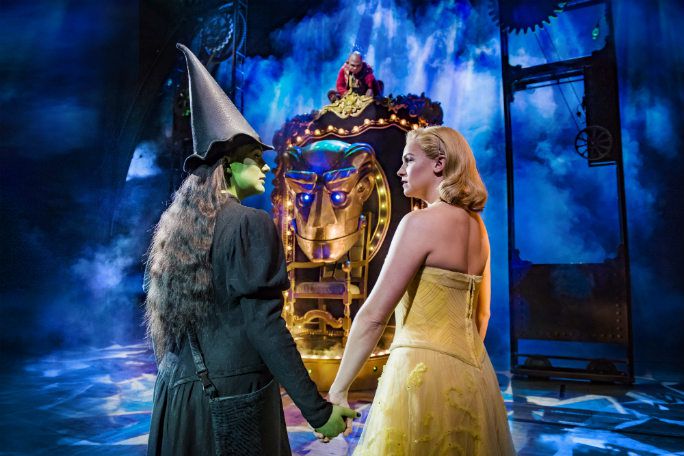 Wicked musical London
Musikalen Wicked er basert på romanen med samme navn av Gregory Maguire, som forteller historien om heksene fra Oz før Dorothy ankommer landet.
Wicked følger historien til to unge hekser, Elphaba og Glinda, som er romkamerater på skolen for heksekunster i Oz. Elphaba er den grønne heksen som senere blir kjent som «The Wicked Witch of the West», mens Glinda blir kjent som «The Good Witch of the North».
Historien utforsker deres vennskap og rivalisering, og hvordan de utvikler seg til å bli de karakterene som er kjent fra The Wizard of Oz. Musikk og sangtekster av Stephen Schwartz følger Elphaba og Glinda mens de navigerer gjennom deres livsutfordringer, inkludert politisk uro, romantiske forviklinger og til slutt konflikten som fører til at Elphaba blir den onde heksen som alle frykter.
Musikalen tar opp temaer som aksept, vennskap, kjærlighet og fordommer, og har blitt en av de mest populære musikalene noensinne.
Adresse: Apollo Victoria Theatre. 17 Wilton Road, London, SW1V 1LG
Tube stasjon: Victoria