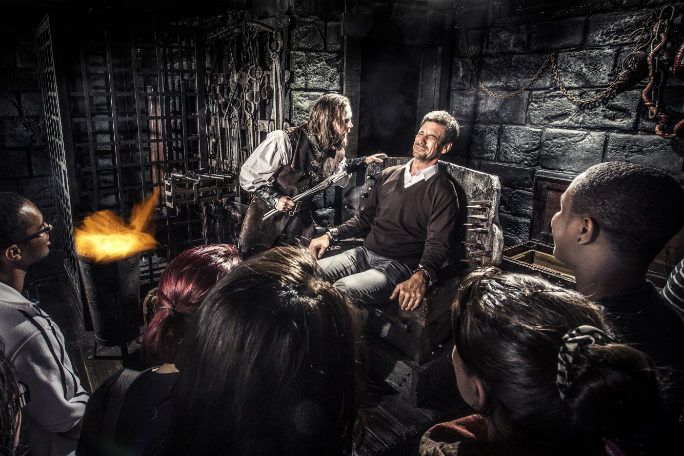 London Dungeon
Dykk inn i den eldgamle hovedstadens mest forferdelige historie ved London Dungeon – opplev levende skuespillere, 3 spennende turer og spennende spesialeffekter. Gå tilbake til de mørkeste tider og møte frykten din på hodet i denne unike opplevelsen.
Alt du ser er basert på virkelige historiske hendelser fra Jack the Ripper, til Great Fire of London, tortur og pesten. Med 3 skumle turer gir London Dungeon en spennende og morsom opplevelse som lar familien din skrike etter mer!
Møt Sweeney Todd, demonfrisøren i Fleet Street – en kort rygg og sider (1785-stil) kan være akkurat tingen for å runde av besøket ditt … men vil du få mer enn du hadde forventet?
1888, og frykten stiger inni deg når du går inn i Jack the Ripper's Whitechapel. Mens du vandrer i de stinkende slumområdene, avsløres den sanne redselen til hans forferdelige forbrytelser. Så et skrik, glimt av en kappe og et ondt smil når du står ansikt til ansikt med selveste Jack the Ripper… vil du overleve?
Adresse: London Dungeon, County Hall, Westminster Bridge Road London SE1 7PB
Tubestation: Waterloo