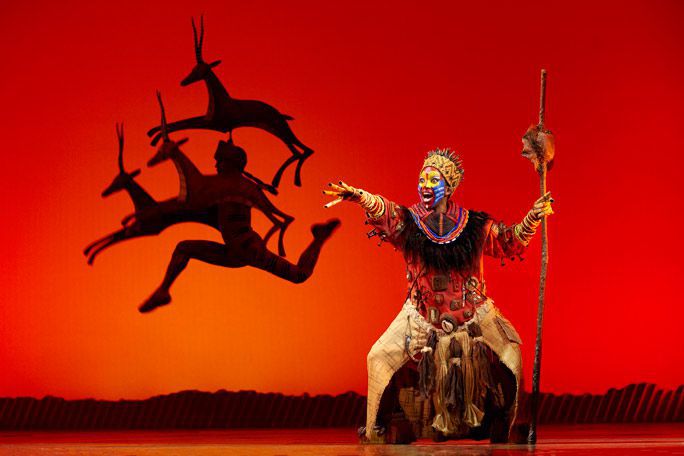 Lion King musical London
Musikalen «The Lion King» er basert på Disney-filmen med samme navn og handler om en ung løve ved navn Simba, som må ta opp kampen for å ta tilbake sin rettmessige posisjon som konge av Dyresletten.
Historien starter med at Simbas far, Mufasa, er konge, og han lærer Simba om «The Circle of Life» og viktigheten av å respektere alle levende vesener. Simbas onkel Scar, som ønsker å bli konge selv, iscenesetter en ulykke som fører til at Mufasa dør og skylder på Simba. Simba tror på onkel Scar og flykter fra Dyresletten, og Scar tar over som konge.
Senere møter Simba to venner, Timon og Pumba, og han lever et bekymringsløst liv sammen med dem. Men da han blir voksen, konfronterer han sitt ansvar og sin skjebne, og han bestemmer seg for å ta opp kampen for å gjeninnta sin posisjon som konge og befri Dyresletten fra Scar.
Musikalen utforsker temaer som ansvar, identitet og vennskap, og har en rekke minneverdige sanger, inkludert «Circle of Life», «Hakuna Matata» og «Can You Feel the Love Tonight». Musikalen er kjent for sin imponerende sceneoppsett, inkludert spektakulære kostymer og dyreskuespillere som gir liv til dyrene i Dyresletten.
Adresse: Lyceum Theatre. 21 Wellington Street,, London, WC2E 7RQ
Tube stasjon: Covent Garden