&nbsp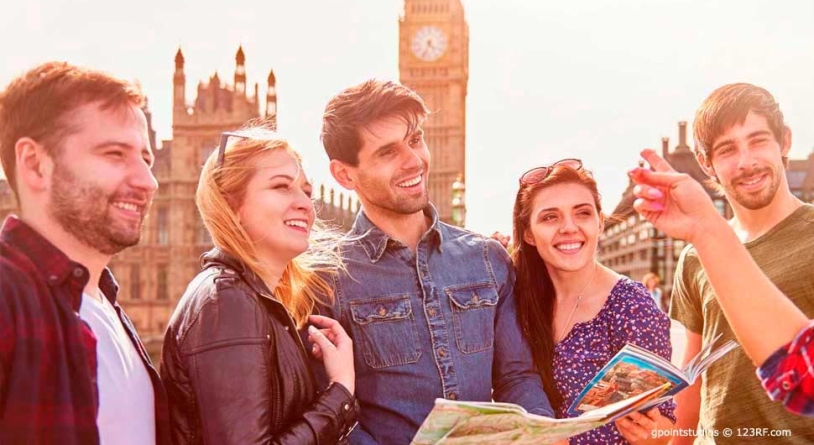 Gruppereiser, firmareise eller storfamilietur til London
Adress: St Giles hotel, 1 Bedford Ave London WC1B 3AU. Se beliggenhet på kart.
Ta med kolleger og venner på gruppereise til London. Personlig oppfølging fra vårt eget kontor i London.
Vi skreddersy firmareise, gruppereise og konferansereiser til minste detalj for grupper av alle størrelser. Uansett om arrangementet er for venner, medarbeidere, for kunder eller for leverandører har det en uant verdi, og som vert står du overfor et stort ansvar. Derfor skal alt fungere ned til minste detalj, og intet må være overlatt til tilfeldighetene.
Shopping, musical, fotball, loppemarked, mat fra hele verden, sjarmerende puber – i London finner du alt. Dessuten er det så enkelt å ta seg en tur til den engelske metropolen. Kort flytid gjør at du får mye ut av tiden din. I London, "The Capital of Entertainment", må dere benytte anledningen til å få med dere noen av våre flotte organiserte arrangementer. Vi har billetter til teater og musical, så vel som til fotballkamper og båtturer på Themsen. Fordi vi har meget gode hotellavtaler i London, kan vi ordne fordelaktige priser på konferanselokaler, og da spesielt i helgene.
Konferansehotellet St Giles:
seks fleksible rom ideelt for møter og representasjon.
fleksible møtepakker og servicen er nøkkelen til et velykket møte.
egne "delegatpakker" som inkluderer leie av møterom, Tea & Coffee, to retters lunch i restauranten, mineralvann, flipover, LCD TV og andre møtefasiliteter.
Vi kan tilby transport til og fra flyplassen, sightseeing, utflukter, og bedriftsbesøk i tillegg til kurs og konferanser.
St Giles hotell London ligger i gangavstand til teatrene i West End, Leicester Square, Covent Garden og Chinatown. Kun 50 meter fra Oxford Street og Tottenham Court Road undergrunnstasjon. St Giles hotell har små, men komfortable rom og alle med bad/dusj, hårføner, aircondition, TV, vannkoker med kaffe/te og safe. St Giles tilbyr WiFi på hele hotellet. Gjestene har tilgang til et av de største og best utstyrte helse- og treningssentrene i sentrum av London. Senteret inneholder et 25 meter svømmebasseng og et treningsområde.
Vi har lang erfaring med firmareiser og gruppereiser
Vi hjelper dere med å forhåndsbestiller utflukter, middager og ulike aktiviteter. Carina og Tina i vår gruppeavdeling i London hjelper deg med alt. Med eget kontor i London er vi hele tiden disponibel for dere og kan løse eventuelle problemer som måtte oppstå under oppholdet.
Hva sier kundene om St Giles hotell:
"Jeg bruker St Giles hotell fast når jeg er i London. De har en hyggelig pris, og grei kvalitet til å være et hotell i London sentrum. Men det aller viktigste er den sentrale beliggenheten. Handlegaten Oxford Street og Tottenham Court Road undergrunnstasjon rett utenfor døren"
"Dette hotellet bor jeg gjerne på igjen om jeg skal til London, god pris og vanvittig bra beliggenhet. Rommene er ganske små men absolutt fine, det er uansett ikke hotelrommet en tilbringer tid på når en er i London."
BESTILL GRATIS OG UFORPLIKTENDE TILBUD PÅ ST GILES HOTELL
Vi hjelper deg med å sette sammen din neste reise med et unikt tilbud tilpasset deres behov. Fyll i formularet eller kontakt oss på tlf +44 2072 40 3983 eller på mail impact@londontown.no.