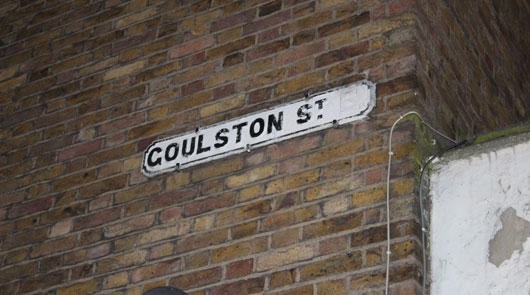 Jack The Ripper Walking Tour
På denne 2 timers Jack the Ripper Walking Tour, vil du få historien om terror i 1888, noe som fortsatt kan sende et gys nedover ryggraden den dag i dag. Funnet av et lik 31. august 1888 i Londons East End resulterte en av de mest kjente menneskejaktene i kriminell historie. I over 120 år har ripperologer og amatører prøvd (og mislykket) i å oppdage identiteten til mannen kjent som Jack the Ripper!
Ripperologist-guide vil ta deg med på en tur rundt på noen av drapsstedene, så vel som andre nøkkelsteder knyttet til dette grusomme mysteriet, inkludert stedene ved Hanbury Street, Mitre Square og Dorset Street.Guiden vil sette deg tilbake til stemningen og følelsen fra den gang Ripperen utførte sitt fryktvelde. Hver guide har sin egen teori om forbrytelsene, og du kan trekke dine egne konklusjoner om identiteten til morderen på slutten av turen.Gjennom Jack the Ripper Walking Tour vil du utforske den historiske bakgrunnen til Whitechapel-mordene.