[mk_revslider id=»about»]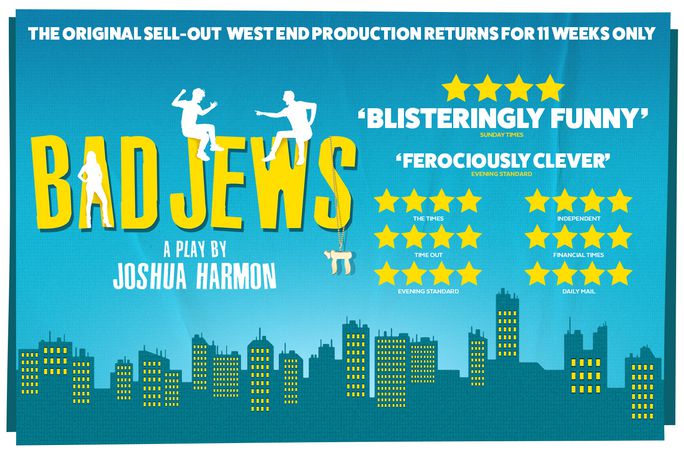 London teater: Bad Jews
Bad Jews er et teaterstykke skrevet av Joshua Harmon, og det handler om en familie som samles etter begravelsen til bestefaren deres, en jødisk Holocaust-overlevende. Konflikter oppstår når hans to barnebarn, Daphna og Liam, krangler om en verdifull familiearv – bestefarens khamsa, en religiøs smykke som han bar gjennom hele krigen.
Daphna, som er svært religiøs og har planer om å dra til Israel for å studere jødedommen, mener at hun er den mest verdige mottakeren av khamsaen. Liam, derimot, som er mindre religiøs og mer vestlig orientert, ønsker å gi smykket til sin ikke-jødiske kjæreste. Konflikten mellom de to eskalerer i en verbal og følelsesladet kamp om arven.
Stykket utforsker temaer som identitet, arv, religion og familiekonflikter, og det stiller spørsmål ved hva det vil si å være en «god» jøde. Bad Jews har blitt en populær teaterproduksjon på grunn av sin skarpe dialog, sitt drivende tempo og sine intense karakterstudier. Stykket har blitt satt opp på teatre i både USA og Storbritannia siden det ble skrevet i 2012.
Adresse: Arts Theatre. 6-7 Great Newport Street, London, WC2H 7JB
Tube stasjon: Leicester Square
FORESTILLINGEN ER AVSLUTTET