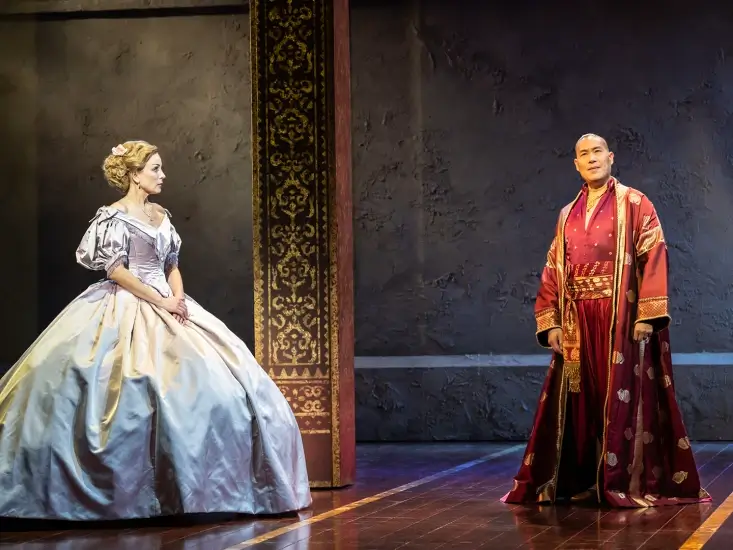 The King and I musikal London
«The King and I» er en musikal som har blitt en klassiker i teaterverdenen. Det er en historie om kulturkollisjon og kjærlighet som er satt i 1860-tallets Bangkok. Musikalen er basert på Margaret Landons roman «Anna and the King of Siam» og forteller historien om en britisk skolelærer ved navn Anna Leonowens som blir ansatt av kong Mongkut av Siam for å undervise hans mange barn og hoffdamer i engelsk og vestlig kultur.
Anna kommer til Siam med sin unge sønn Louis og blir møtt med en konge som er like nysgjerrig på hennes kultur som hun er på hans. Men de to kommer raskt i konflikt, da kongen vil beholde sine tradisjoner og ikke ønsker å endre seg for å passe inn i vestlig kultur. Mens de to prøver å finne en måte å jobbe sammen på, utvikler de også en dyp respekt og til slutt en sterk kjærlighet.
«The King and I» har en rekke ikoniske sanger, inkludert «I Whistle a Happy Tune», «Getting to Know You» og «Shall We Dance?». Musikalen har også imponerende dansenumre som gir liv til Siamesisk kultur og tradisjon.
«The King and I» er en tidløs musikal som utforsker temaer som kultur, respekt og toleranse. Det er en uforglemmelig opplevelse som har underholdt publikum i over 60 år, og er en must-see for musikkelskere og teaterentusiaster.