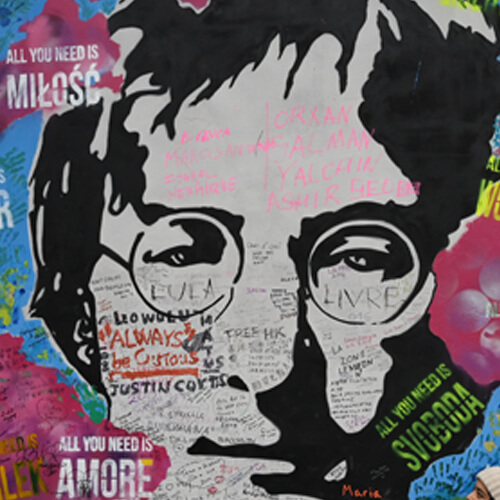 BILLETTER The Bootleg Beatles konsert KONSERT London
Pakkene vi tilbyr til The Bootleg Beatles konserter 3. oktober 2023 i Royal Albert Hall London.
2 døgn på President hotell inkl frokost
Billett til konsert
Leveranse av billett på hotellet
Alle skatter, service- og betalingsavgifter inkludert
Pris på forespørsel
SEND FORESPØRSEL PÅ The Bootleg Beatles KONSERT London
Snart vil magien fra The Beatles bli gjenopplivet på en ikonisk konsert i London. The Bootleg Beatles, det anerkjente tribute-bandet, er klare til å levere en uforglemmelig opplevelse for fans av det legendariske bandet. Denne konserten, som finner sted på en av Londons mest prestisjefylte arenaer, vil ta publikum tilbake til den ikoniske tiden da The Beatles regjerte musikkverdenen.
Fans fra hele verden strømmer til den britiske hovedstaden for å få et glimt av den musikalske arven til The Beatles gjennom The Bootleg Beatles' imponerende forestillinger. Bandet har perfeksjonert hver eneste detalj, fra utseende til lyd, og gir publikum en autentisk Beatles-opplevelse. Med hits som «Hey Jude», «Let It Be» og «Yesterday» på repertoaret, er det en garanti for en nostalgisk og følelsesladet kveld.
London er hjemmet til en rik musikkhistorie, og denne konserten hyller byens rolle som et globalt knutepunkt for musikk. Publikum vil bli tatt med på en reise tilbake i tid, der de kan feire arven til et av verdens mest ikoniske band. The Bootleg Beatles er mesterlige på å gjenskape den unike stemningen og energien fra The Beatles' liveopptredener, og de vil uten tvil få publikum til å synge med og danse i ren begeistring.
Det er bare å telle ned dagene til denne magiske begivenheten, der The Bootleg Beatles vil sørge for at musikken til The Beatles lever videre i London. Fansen kan forvente seg en uforglemmelig aften fylt med musikalsk kjærlighet, glede og en god dose «Beatlemania» når The Bootleg Beatles inntar scenen og tar publikum med på en uforglemmelig reise tilbake til 60-tallet.