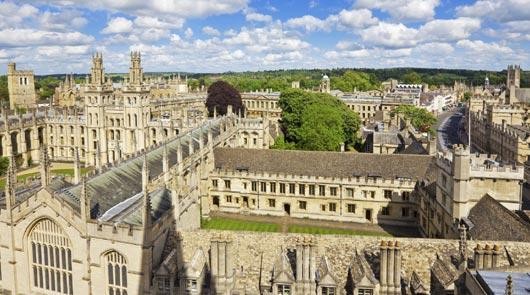 Morse, Lewis & Endeavour tur til Oxford
På denne guidede Morse-turen i Oxford er den gamle byen bakteppet for eskapadene på skjermen som publikum over hele verden har sett siden 1980-tallet. Guiden din vil dele fascinerende historisk informasjon om universiteter, puber, gater, hus og andre steder kjent for Morse og hans meddetektiver, samt interessante anekdoter om hvordan filmene og karakterene ble utviklet. For mange har Oxford lenge vært assosiert med det berømte universitetet. For fans av Inspector Morse, Lewis og Endeavour er det imidlertid verdens drapshovedstad, der drap, korrupsjon og laster florerer.
The City of Oxford har vært rammen ikke bare for Inspector Morse-bøkene og TV-seriene, men også spin-offs – Lewis og Endeavour. På Inspector Morse Tour of Oxford med Lewis og Endeavour Sites vil du kunne ta en nærmere titt på  verden  til forfatteren Colin Dexters berømte detektivskapelse.Selv om turruten varierer litt hver uke avhengig av hvilke universiteter som er åpne, vil du få se steder kjent for Morse, Lewis og Hathaway. Mange scener har blitt filmet i hjertet av den gamle byen der turen starter, inkludert steder som The Randolph Hotel, White Horse-puben og Broad Street for å nevne noen av de mest populære stedene.Du vil få besøke de faktiske stedene fra serien, inkludert et besøk på en av universitetene* som brukes i filmene, høre fascinerende historisk informasjon om den gamle byen Oxford og gå bak kulissene til Inspector Morse.
Sjekk også ut billetter til:
Madame Tussauds – London Eye – London buss sightseeing – Harry Potter museum – Tower of London – St Paul katedral – London Dungeon