[mk_revslider id=»about»]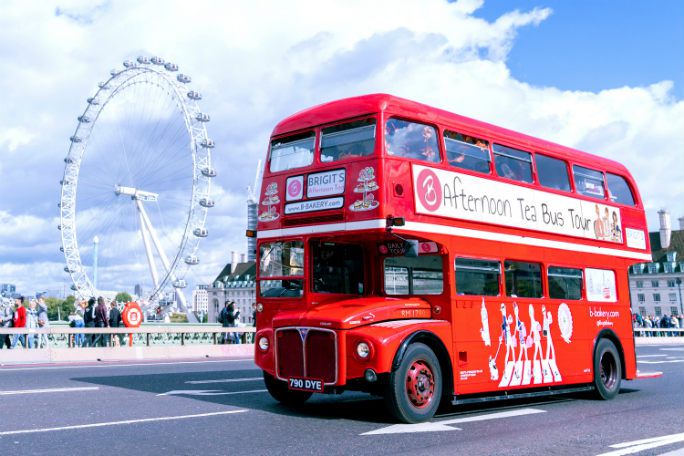 Bakery Afternoon Tea Bus
B Bakery Afternoon Tea Bus London Tour er den mest unike måten å ta inn severdighetene i London på mens du nyter en fantastisk Afternoon Tea!
Med noen av hovedstadens største landemerker som Big Ben, The Houses Of Parliament, Westminster Abbey, Royal Albert Hall, Nelson's Column og mye mer, vil turen om bord på en tradisjonell London Routemaster-buss fra 1960-tallet vare i ca. 1 time og 30 minutter (avhengig av trafikk).
Turer Avgang fra 8 Northumberland Avenue
Mandag – fredag kl 15:00
Vennligst merk: at det IKKE er toalett om bord. Sammenleggbare rullestoler og førerhunder er tillatt, men du må gi beskjed på forhånd. Turer har avgang fra 8 Northumberland Avenue.
SEVERDIGHETEN ER AVSLUTTET