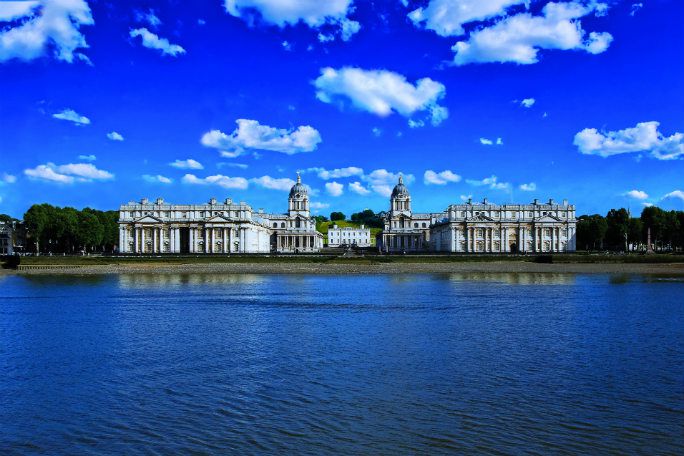 The Painted Hall London
Tidligere hjem til Palace of Placentia og fødestedet til kong Henry VIII og dronning Elizabeth I. Historien om Greenwich starter her.
Besøk Sir Christopher Wrens bygninger, designet i 1692 som et hjem for hjemvendte sjøfolk. Utforsk det praktfulle eksteriøret, vandre i den atmosfæriske eiendom og gårdsrom, hør historiene til menneskene som gjorde dette stedet til sitt hjem, pluss oppdag det utsøkte kapellet St Peter & St. Paul fra 1700-tallet, de berømte Water Gates og Victorian Skittle Alley.
Billettene inkluderer en multimediaguide til Painted Hall og tilgang til det nye Sackler Gallery, hvor du kan oppdage hvordan Thornhill skapte Painted Hall og møte mange karakterer, inkludert guder og helter, vist i taket.
Ved siden av tilgjengelige utstillinger som viser Painted Halls tilblivelse, kan du komme på nært hold med praktiske skattekister, fylt med utsøkte objekter inspirert av Painted Hall. Prøv Kong Williams krone og klokke.
Adresse: The Painted Hall, King William Walk, London, SE10 9NN
Tubestation: Greenwich
Vi kan ikke lenger levere billetter The Painted Hall London
Sjekk også ut billetter til:
Madame Tussauds – London Eye – London buss sightseeing – Harry Potter museum – Tower of London – St Paul katedral – London Dungeon