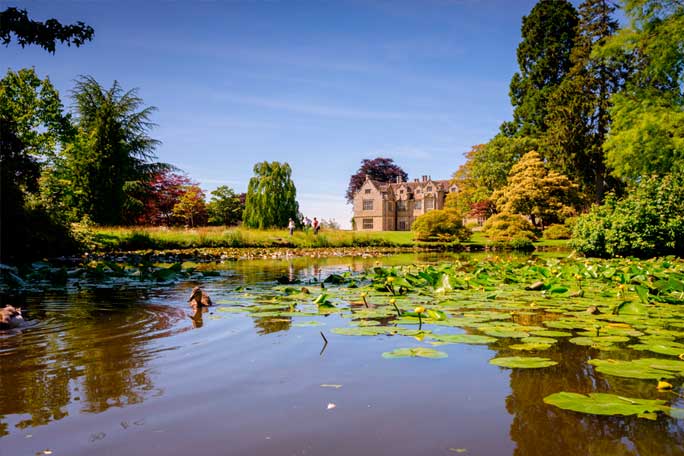 Kew Gardens and Palace
Kew Gardens med over 50.000 levende planter som finnes på UNESCOs verdensarvliste. Kew Royal Botanic Gardens er et ikke-departementalt offentlig organ i Storbritannia sponset av Department of Environment, Food and Rural Affairs. En internasjonalt viktig botanisk forsknings- og utdanningsinstitusjon, den har 1100 ansatte.
Organisasjonen forvalter botaniske hager i Kew i Richmond upon Thames sørvest i London, og i Wakehurst, en National Trust-eiendom i Sussex, som er hjemmet til den internasjonalt viktige Millennium Seed Bank, hvis forskere jobber med partnerorganisasjoner i mer enn 95 land.
Adresse: ew Gardens.  Kew, Richmond, London, TW9 3AE
Tubestation: Kew Gardens