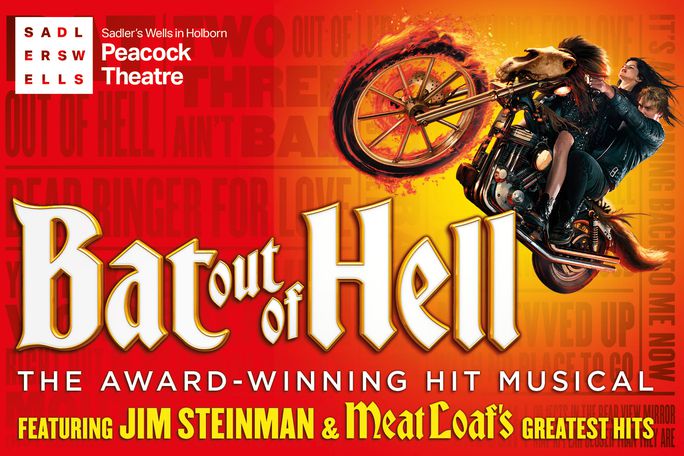 London Musical: Bat Out Of Hell
«Bat Out of Hell» er en rockemusikal som er basert på albumene «Bat Out of Hell» av Meat Loaf og Jim Steinman. Musikalen ble skapt av Jim Steinman, og hadde sin verdenspremiere i Manchester i 2017, før den flyttet videre til West End i London samme år.
Musikalen foregår i en post-apokalyptisk verden, kalt Obsidian, der en gruppe opprørske ungdommer kjemper mot det dystopiske samfunnet og dets leder, Falco. Hovedpersonen, Strat, en ung mann som er forelsket i Falcos datter, Raven, prøver å navigere livet sitt i denne verdenen og kjemper for frihet og kjærlighet.
Musikalen inneholder mange av de største hitsene fra Meat Loafs «Bat Out of Hell» album, som «Two Out of Three Ain't Bad», «Paradise by the Dashboard Light» og tittelsporet «Bat Out of Hell». Musikalen er kjent for sitt spektakulære scene-design, pyroteknikk og energiske musikk-numre.
Adresse: Peacock Theatre, Portugal Street London WC2A 2HT
Tube stasjon: Holborn
Bat Out Of Hell  musical spilles ikke lenger