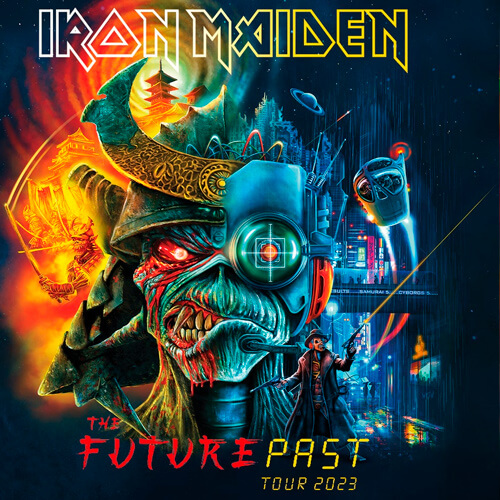 BILLETTER Iron Maiden konsert London
Pakkene vi tilbyr til Iron Maiden konserter 7. og 8. juli 2023 i The O2 London.
2 døgn på President hotell inkl. frokost
Billett til konsert
Leveranse av billett på hotellet eller ebillett
Alle skatter, service- og betalingsavgifter inkludert
Pris på forespørsel
SEND FORESPØRSEL iron maiden konsert London
Iron Maiden, det legendariske britiske heavy metal-bandet, er snart klare for en spektakulær konsert i hjertet av London. Bandets ikoniske lyd og intense liveopptredener har gjort dem til en favoritt blant metallfans over hele verden. Denne konserten, som finner sted på en av Londons mest anerkjente arenaer, vil uten tvil bli en uforglemmelig opplevelse.
Fans strømmer til den britiske hovedstaden fra fjern og nær for å være en del av denne historiske begivenheten. Iron Maiden er kjent for sin kraftfulle vokal, nådeløse gitarriff og episke låtstrukturer. Publikum kan forvente seg et show fylt med klassikere som «The Trooper», «Fear of the Dark» og «Run to the Hills».
London er kjent for å være en by som elsker musikk, og denne konserten vil være en hyllest til byens rike musikalske arv. Fansen vil bli tatt med på en reise gjennom en verden av metall, med fengslende sceneproduksjon og enestående musikalsk dyktighet. Det er en kveld hvor øregangene vil bli fylt med kraftig lyd og publikumets entusiasme vil fylle luften.
Det er bare å telle ned dagene til denne episke begivenheten, der Iron Maiden vil sette sitt preg på Londons musikalske historie. Fansen kan forvente seg en minneverdig kveld fylt med energi, lidenskap og ren metallglede når Iron Maiden inntar scenen og rocker publikum til deres metallhjerter er fornøyde.