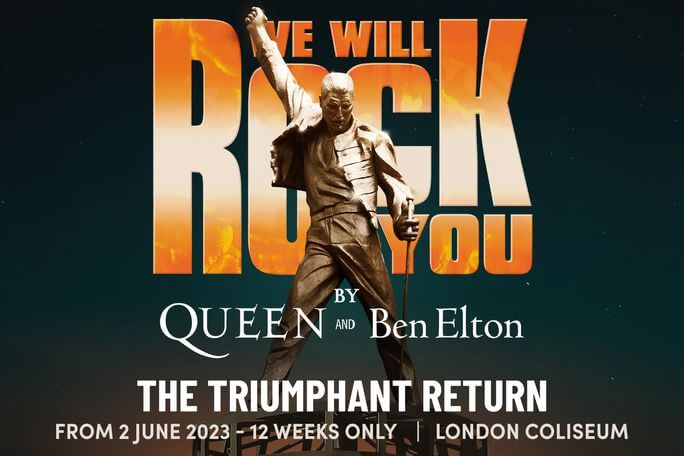 London Musical: We Will Rock You
We Will Rock You er tilbake i London..
«We Will Rock You» er en musikal som er basert på sanger av det britiske rockebandet Queen, og ble skrevet av Ben Elton i samarbeid med Queen-medlemmene Brian May og Roger Taylor. Handlingen er satt til en fremtidig verden, hvor rockemusikk og individualitet er forbudt av et styringsråd kalt «Globalsoft Corporation».
Musikalen følger hovedkarakteren Galileo Figaro, en tenåring som drømmer om å finne rockemusikkens hellige gitarriff, og Scaramouche, en ung kvinne som slutter seg til Galileo på hans reise. Sammen prøver de å finne «Bohemians», en gruppe som prøver å gjenopplive rockemusikk og frihet.
Musikalen utforsker temaer som individualitet, motstand og frihet, og inneholder noen av Queen's mest populære sanger, inkludert «Bohemian Rhapsody», «We Are the Champions», «Somebody to Love» og tittelsporet «We Will Rock You».
Musikalen hadde sin premiere i London i 2002 og har siden blitt satt opp i teatre over hele verden, inkludert Broadway og Las Vegas. «We Will Rock You» er blitt en av de mest suksessrike musikalene basert på populærmusikk og har fått et stort publikum over hele verden.
Adresse: London Coliseum, St Martin's Lane London WC2N 4ES
Tube stasjon: Covent Garden og Charing Cross