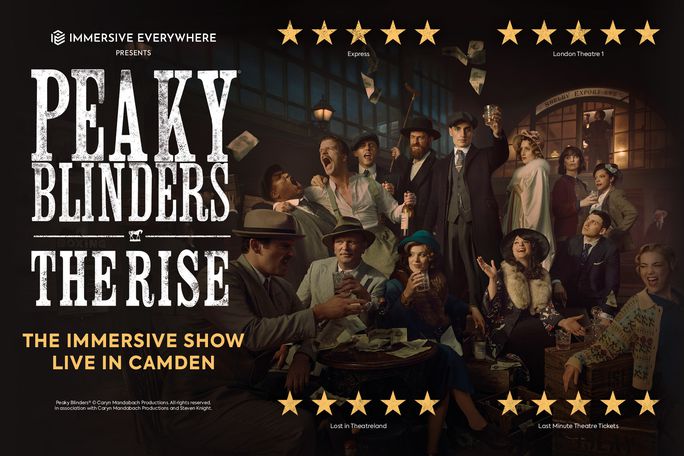 London teater: Peaky Blinders: The Rise
«Peaky Blinders: The Rise» er en teaterforestilling som spilles på The Camden Garrison i London, og er basert på den populære britiske TV-serien «Peaky Blinders». Stykket er skrevet og regissert av den prisbelønte dramatikeren Stephen Beckett.
Forestillingen handler om den beryktede Shelby-familien, en gjeng kriminelle i Birmingham på 1920-tallet, og deres forsøk på å overleve og bli mektigere i en verden av kriminalitet og vold. Handlingen fokuserer spesielt på den unge Tommy Shelby, lederen for Peaky Blinders, og hans vei til å bli en mektig gangster i byen.
«Peaky Blinders: The Rise» inneholder mange av de samme elementene som gjorde TV-serien så populær – actionfylte scener, intriger og drama, og en autentisk gjengivelse av tidsepoken det er satt i. Forestillingen har også fått mye ros for sine imponerende produksjonsverdier og sterke skuespillerprestasjoner.
«Peaky Blinders: The Rise» er en must-see for fans av TV-serien, men det er også en spennende og engasjerende forestilling for alle som liker kriminaldrama og historisk drama.
Forestillingen er avsluttet