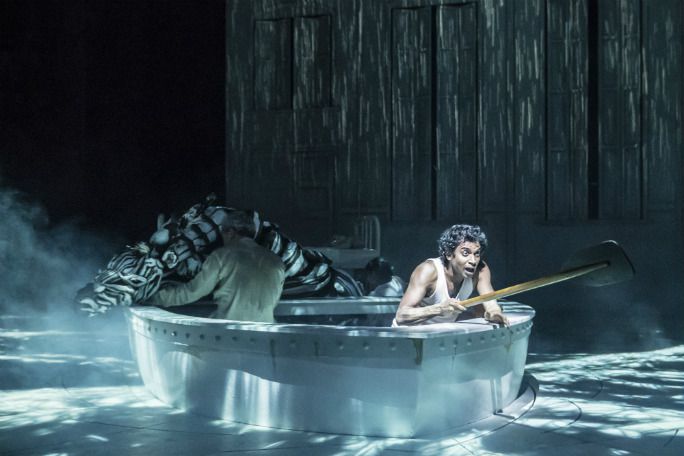 Life Of Pi musical London
Life of Pi er en musikal basert på Yann Martels roman med samme navn, som forteller historien om Piscine Molitor Patel, en ung indisk gutt som overlever en skipsforlis og blir fanget i en redningsbåt med en voksen bengalsk tiger.
Historien utforsker Piscines kamp for å overleve i de uendelige havene, både fysisk og mentalt, og hans utvikling fra en ung gutt til en sterk og selvstendig ung mann. Mens han kjemper for å overleve, utvikler han et spesielt bånd med tigeren, som også er fanget i båten.
Musikalen inneholder mye av den samme tematikken som romanen, inkludert tro, overlevelse og menneskelig mot. Musikalen har også en sterk visuell side, og bruker teknologi og spesielle effekter for å skape den majestetiske og farlige verdenen på havet.
Adresse: Wyndham's Theatre. 32-36 Charing Cross Road, London, London WC2
Tube stasjon: Covent Garden
FORESTILLINGEN ER AVSLUTTET