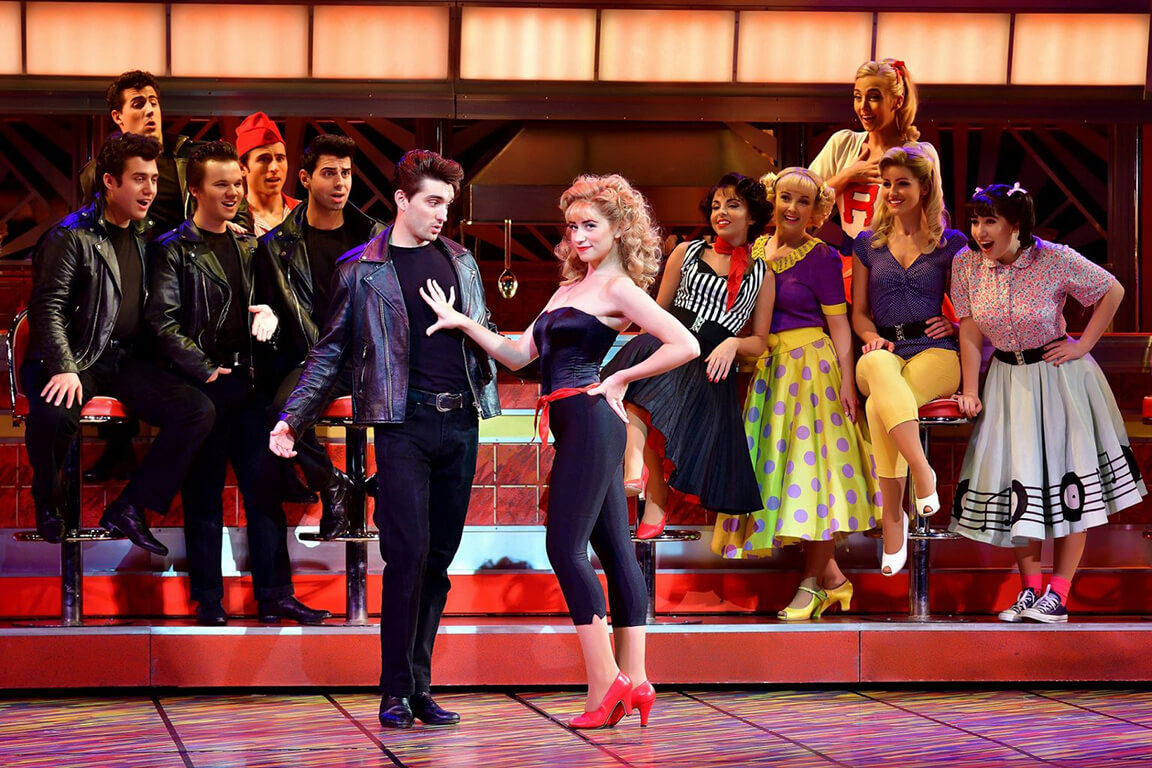 Grease The Musical London
Grease er en musikal som utspiller seg på Rydell High School i 1950-tallets USA, og følger en gruppe tenåringer gjennom deres siste år på skolen.
Hovedpersonene er Danny Zuko, lederen av T-Birds-gjengen, og Sandy Olsson, en ny elev på skolen. Danny og Sandy har hatt en sommerromanse, men når skoleåret begynner igjen, viser det seg at de går på samme skole. Danny prøver å opprettholde sin image som tøff fyr foran gjengen sin, og Sandy prøver å tilpasse seg til det nye miljøet. Historien følger deres forsøk på å finne ut av forholdet deres og finne sin plass i verden.
Musikalen inneholder mange klassiske 50-talls hits, inkludert «Summer Nights», «Greased Lightnin'» og «You're the One That I Want». Temaer i musikalen inkluderer kjærlighet, vennskap og ungdomskultur i 1950-tallets Amerika.
Sjekk også ut disse musikaler:
Lion King – Les Miserables – Phantom of the Opera – Mamma Mia – Book of Mormon – Tina Turner – Wicked – Matilda