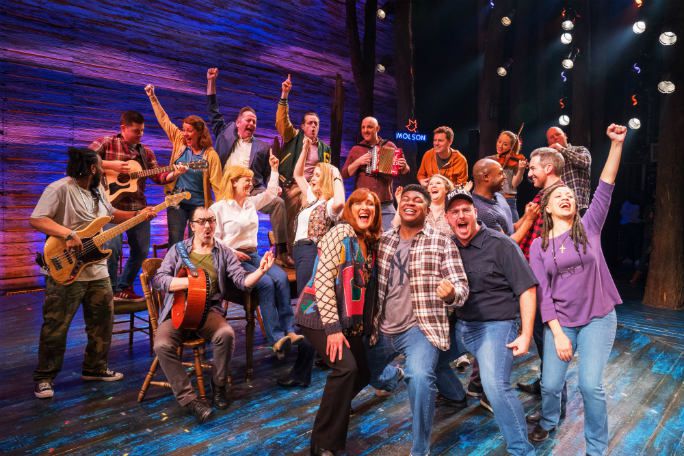 Come From Away musical London
Oppdag den bemerkelsesverdige sanne historien om en liten by som ønsket verden velkommen.
Come From Away er en musikal basert på virkelige hendelser som fant sted etter terrorangrepet på World Trade Center i New York City den 11. september 2001. Historien handler om en gruppe på 7 000 passasjerer som ble strandet i den lille byen Gander, Newfoundland, Canada, da flytrafikken ble stanset etter angrepene.
Musikalen utforsker hvordan disse menneskene ble tatt imot av det lille samfunnet i Gander, og hvordan de forskjellige kulturene og bakgrunnene deres ble sammenflettet mens de var strandet der i flere dager. Gjennom musikk og dans blir publikum tatt med på en følelsesmessig reise, og får se hvordan håp og fellesskap kan blomstre i en krisesituasjon.
Musikalen har blitt godt mottatt for sin realistiske fremstilling av hendelsene og for sin fengende musikk, som inkluderer sanger som «Welcome to the Rock» og «Me and the Sky». Come From Away er en inspirerende og rørende musikal som hyller menneskelig samhold og mot i tider med krise.
Adresse: Phoenix Theatre. Charing Cross Road, London, WC2H 0JP
Tube stasjon: Central
FORESTILLINGEN ER AVSLUTTET