[mk_revslider id=»about»]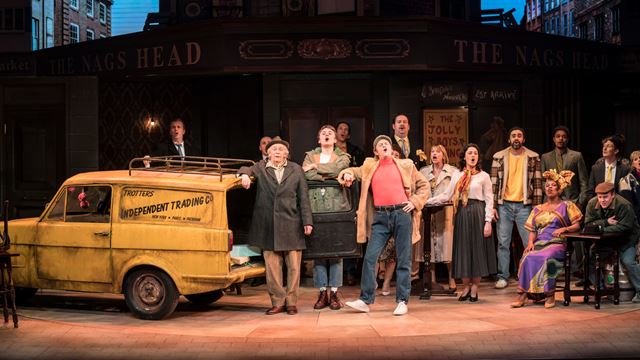 Only Fools and Horses – The Musical
Only Fools and Horses er en musikal basert på den populære britiske TV-serien med samme navn, skapt av John Sullivan. Musikkalen følger livet til de ikoniske karakterene fra serien, brødrene Del Boy og Rodney Trotter, og deres eventyr i Peckham, en bydel i Sør-London.
Historien følger Del Boy og Rodneys forsøk på å tjene penger ved å selge alt fra brukte biler til falske designervesker. Samtidig jobber de med å bygge opp sin egen bedrift og håper på å en dag bli millionærer.
Musikalen inneholder mange av de klassiske elementene fra TV-serien, som humor, spenning og nostalgi, samt en rekke originale sanger som tar publikum med på en musikalsk reise gjennom Peckhams gater.
Only Fools and Horses musikalen hadde premiere i London's West End i 2019, og har blitt rost for sin evne til å bringe den velkjente TV-serien til scenen på en autentisk og underholdende måte.
Adresse: Theatre Royal Haymarket. 18 Suffolk Street St James, London, SW1Y 4HT
Tube stasjon: Leicester Square
Only Fools and Horses – The Musical  er avsluttet