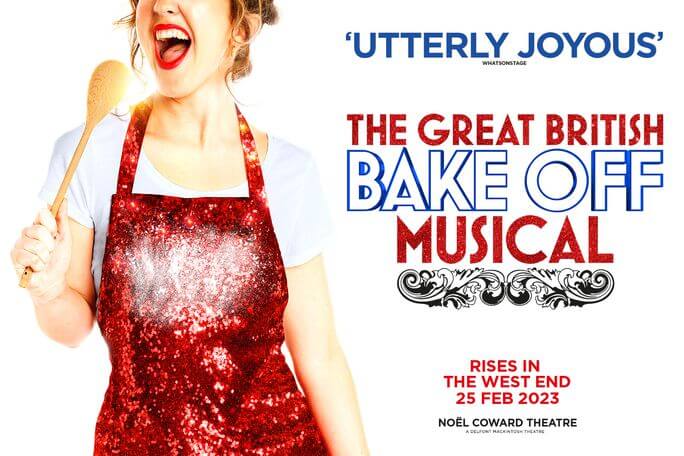 The Great British Bake Off Musical
Følg prøvelsene bakerne våre når de går inn i det hellige teltet, inkludert en politimann, en omsorgsperson, en student i sjette klasse, en pensjonert middagsdame, en miljøverner veganer, en italiensk fashionista og mer, når de kommer sammen for å dele sine reiser med vennskap, kjærlighet og latter.
Fra dine naboer til dine kolleger til dine besteforeldre til dine barn, alle er velkommen i Bake Off-teltet. Forvent en deilig signaturbit av humor, hjerte og rikelig glede, med seksten fantastiske nye minneverdige sanger.
The Great British Bake Off» er en populær britisk TV-serie som handler om en konkurranse mellom amatør-bakere, hvor de konkurrerer i ulike baketeknikker og utfordringer hver uke, og en deltaker elimineres etter hver uke frem til en vinner er kåret.
Adresse: Noel Coward Theatre, 85-88 St Martin's Lane London WC2N 4AU
Tube stasjon: Leicester Square
The Great British Bake Off Musical er avsluttet
Sjekk også ut disse musikaler:
Lion King – Les Miserables – Phantom of the Opera – Mamma Mia – Book of Mormon – Tina Turner – Wicked – Matilda