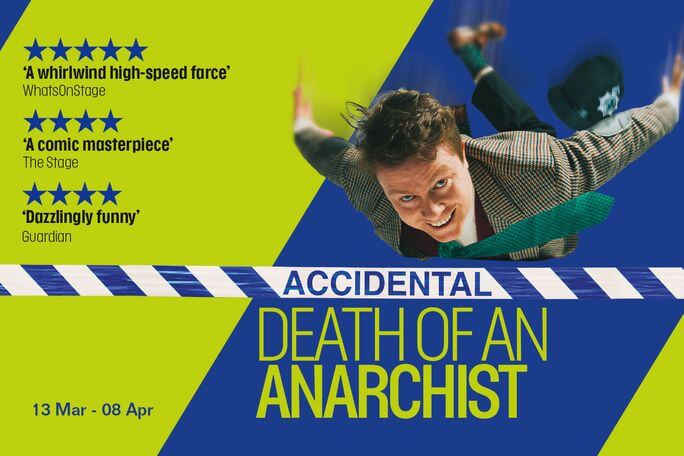 London teater: Accidental Death Of An Anarchist
Accidental Death Of An Anarchist er en komedie av den italienske forfatteren Dario Fo. Stykket handler om politisk korrupsjon og maktkamp i Italia på 1970-tallet.
Handlingen følger en politiavhører som forsøker å finne ut hva som skjedde med en anarkist som falt ut av et vindu i politiets hovedkvarter. Avhøreren spiller et farlig spill mens han forsøker å finne ut sannheten bak anarkistens død, og avdekker gradvis en rekke skandaler og konspirasjoner som involverer politiet og de høyere makter i samfunnet.
Stykket er en satirisk kommentar på politisk korrupte systemer, og tar ofte en humoristisk tilnærming til de alvorlige temaene som blir behandlet. Det har blitt en klassiker i moderne teater, og er kjent for sin skarpe samfunnskritikk og satiriske humor.
Forestillingen er avsluttet